Promote This Brand New A.I Based Software 
That Creates Appointment And Service Booking Websites In Less Than 60 Seconds! 
Sign Up To Get All The JV Updates…
Get your Warrior+ Affiliate Link Here…
When You Hit Hard, 
I'll Hit You Back Harder
Every Effort Has Been Made To Accurately Represent Our Product And Its Potential. Any Claims Made Of Actual Earnings Or Examples Of Actual Results Can Be Verified Upon Request. The Testimonials And Examples Used Are Exceptional Results, And Don't Apply To The Average Purchaser And Are Not Intended To Represent Or Guarantee That Anyone Will Achieve The Same Or Similar Results. Each Individuals Success Depends On His Or Her Background, Dedication, Desire And Motivation. As With Any Business Endeavour, There Is An Inherent Risk Of Loss Of Capital And There Is No Guarantee That You Will Earn Any Money.
​***NOTICE*** This Site Is In No Way Endorsed By, Related To, Or In Any Other Way Affiliated With or any other website or brand.
The "High Converting" Funnel

ENDS ON... 
​
27th Nov @ 23:59 EST
Help thousands of online and offline businesses to 10x their sales & revenue.

Schedule video, audio or meeting calls according to your preference.

Sale things online in real time using InfinityBooking

Drive more sales with our integrated payment gateways like PayPal & Stripe.

Creates appointment booking pages in your prefered local language.
Win Over  $3000 In Prizes...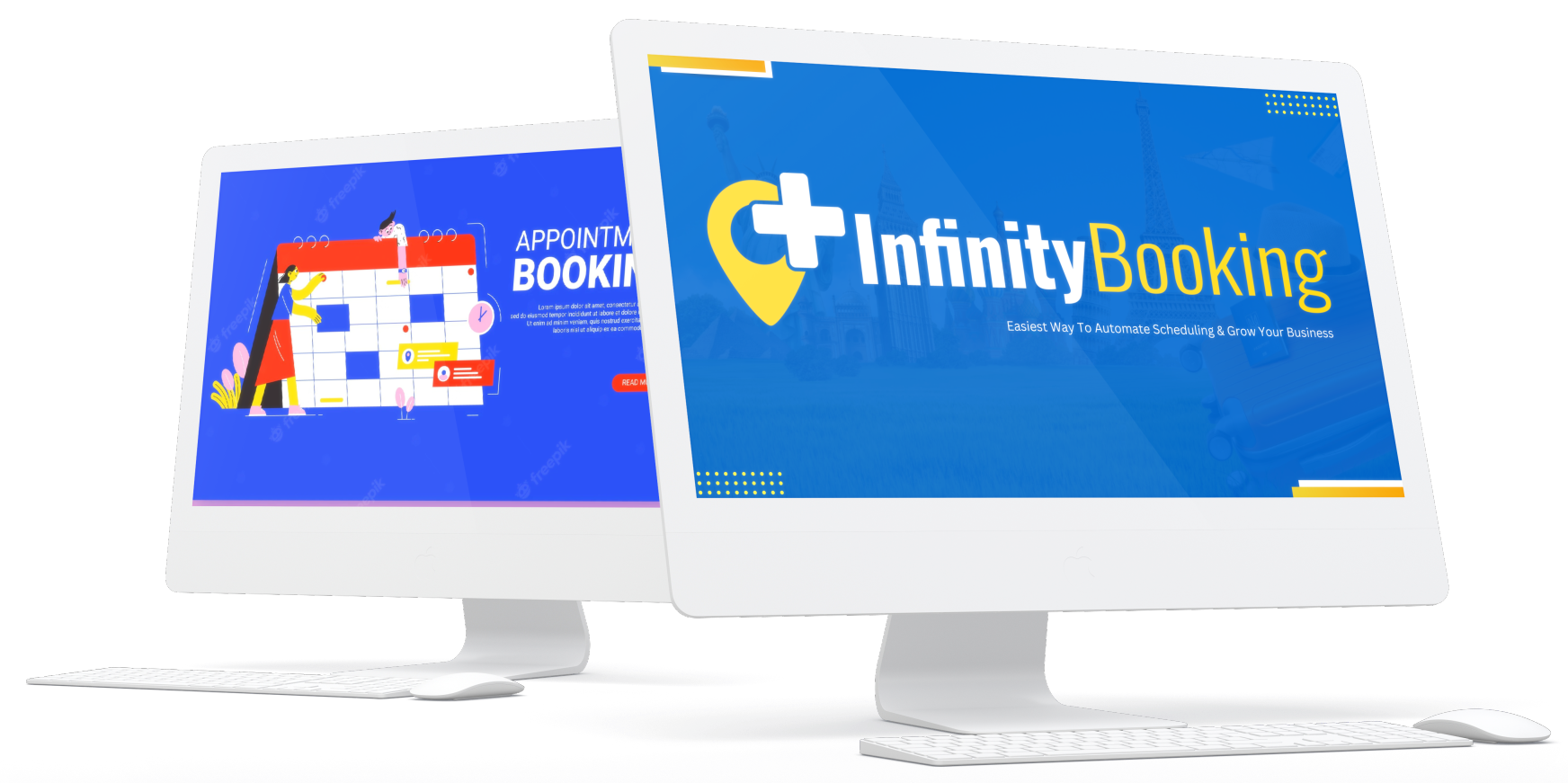 50% Commissions  - $699+ Per Visitor
Get INSTANT COMMISSIONS Through WarriorPlus.com With Our Proven, High Converting The Funnel…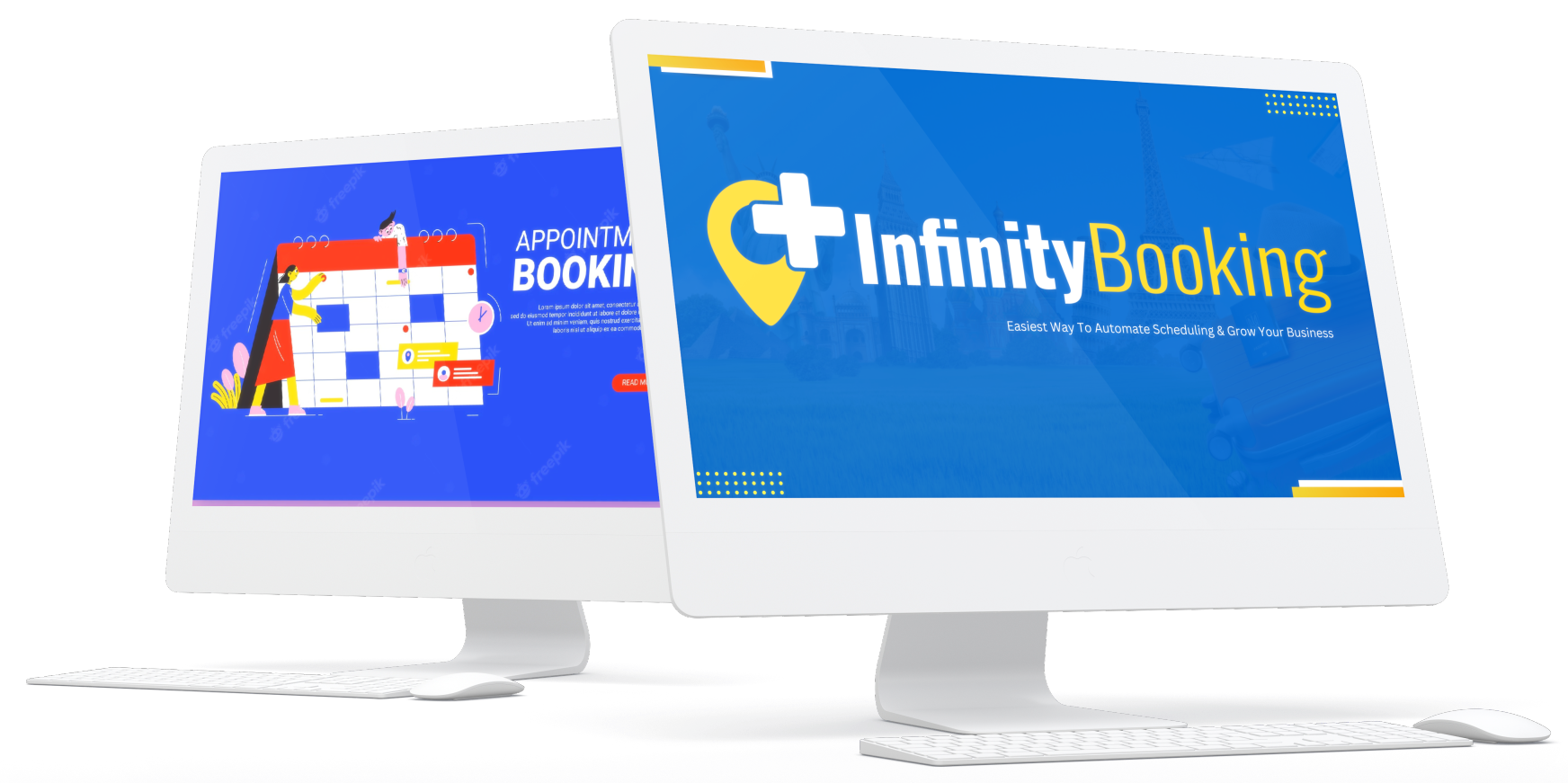 Stuff Your W+ Wallet Full Of Affiliate Commissions
In Just 3 Easy Steps!
How Does It Works?
STEP 1 - Grab InfinityBooking 
Click Any Of The Buy Buttons On This Page To Get A Copy of InfinityBooking...
STEP 2 - Create Your Appointment or Services
Enter a few details about your appointment/services & choose the date and time
STEP 3 - Sit back & Profit
Watch as InfinityBooking drives automated clients to your booking website in less than 60 seconds FLAT! 
Grab Up To $3000+ In JV  Prizes
InfinityBooking Is The World's First 1-click App That Creates Unlimited Appointment & Service Booking Websites In Less Than 60 Seconds! It Uses Google's A.I To Find The Client In Any Niche Imaginable & Instantly Books The Audio & Video Call Appointments..
All Contests Are Based On Total Revenue - Solo Only!
Opening Contest (22nd of Nov @ 11am EST - 24th of Nov @ 11:59pm EST)
Important: You need to earn equal to or more than the prize amount in commissions in order to qualify for the full prize amount. If you don't, then you'll be paid out the next leaderboard position amount.
I Rock The Top Leaderboards Consistently...
PROVEN TO CONVERT    ||   HIGH EPC'S   ||  "NEVER SEEN BEFORE" 
Guaranteed Reciprocation From 
The Top 1% Affiliate On W+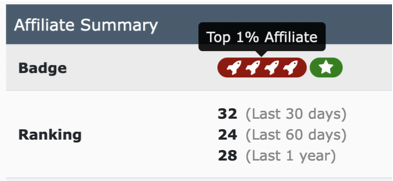 Watch InfinityBooking In Action...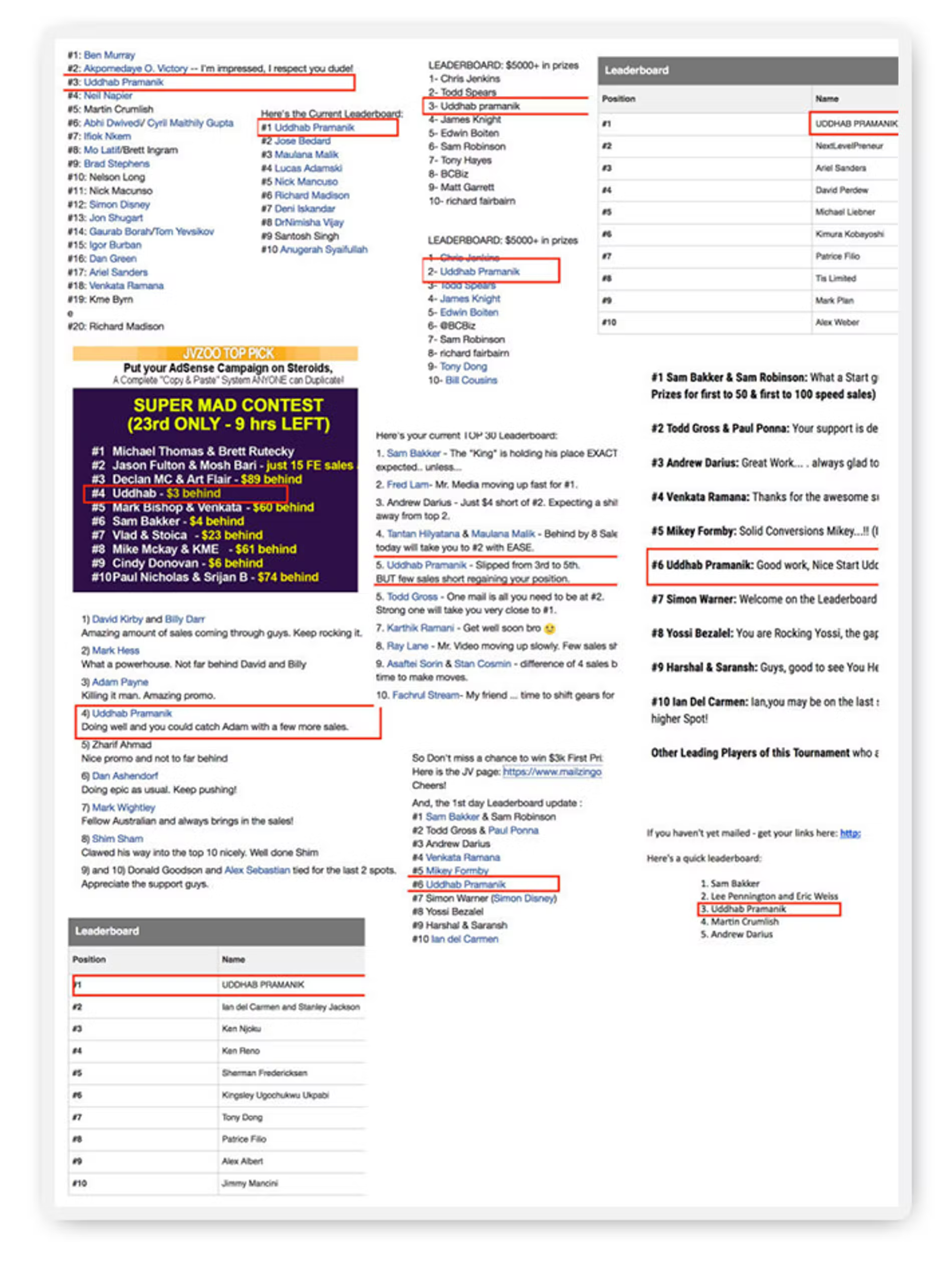 Uddab Pramanik Can Send
100-200 Sales To Your Launch
InfinityBooking Comes With Commercial License Allowing You To Start Your Very Own 6 Figure Online Business

Built In Client Finder

- It finds the clients for your business in minutes.

1-Click Auto-Share

-  Blast your booking websites across 30+ different social media platforms & get free leads.

Step-by-step video training includes...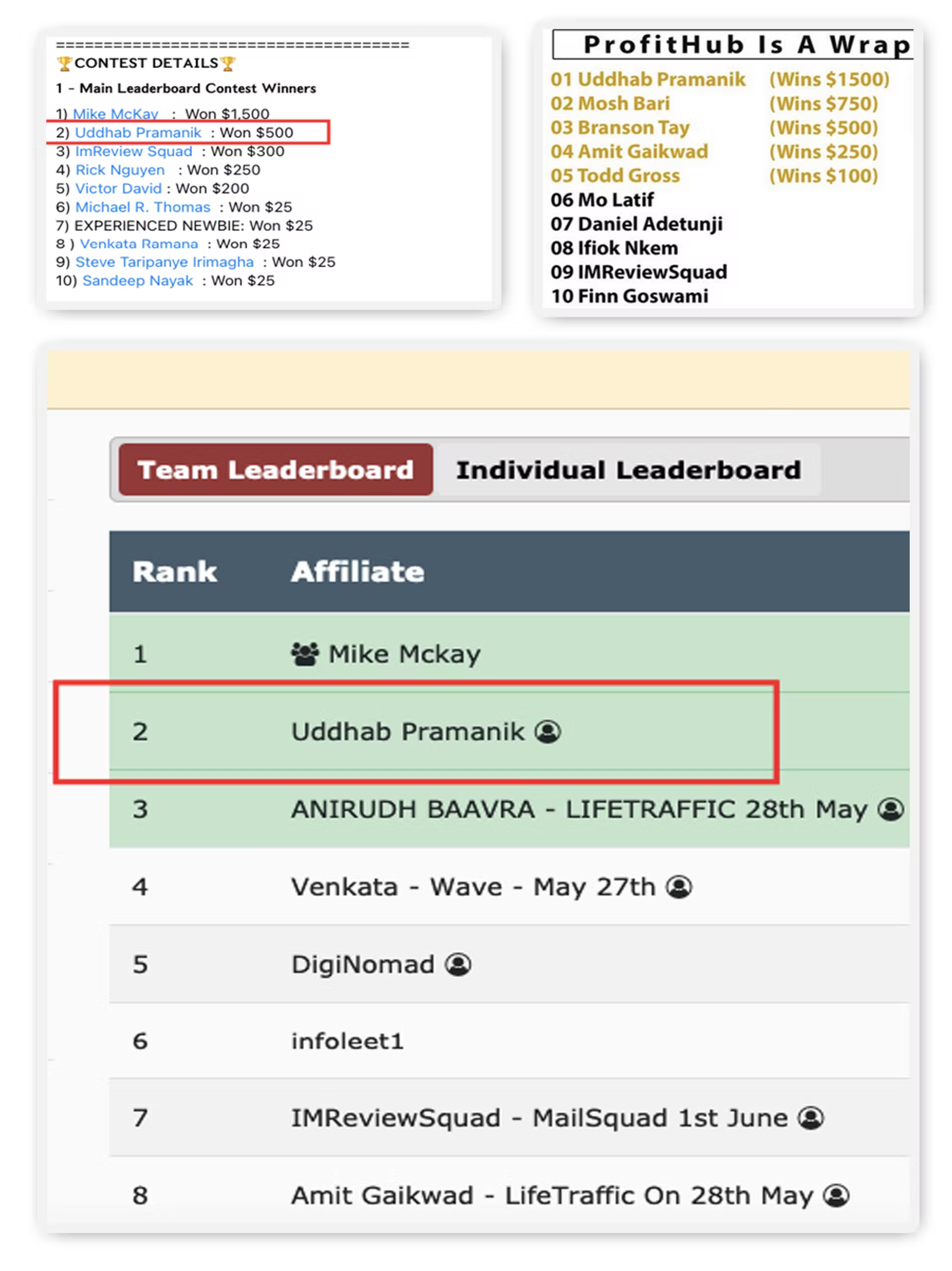 Help Local & Online Businesses Grow Their Leads & Conversions...
And Charge Them Any Amount You Want!
The GREAT Racing Contest!
Opening Contest (23nd of Nov @ 11am EST - 27th of Nov @ 11:59pm EST)